Join Our Spinal Health & Posture Program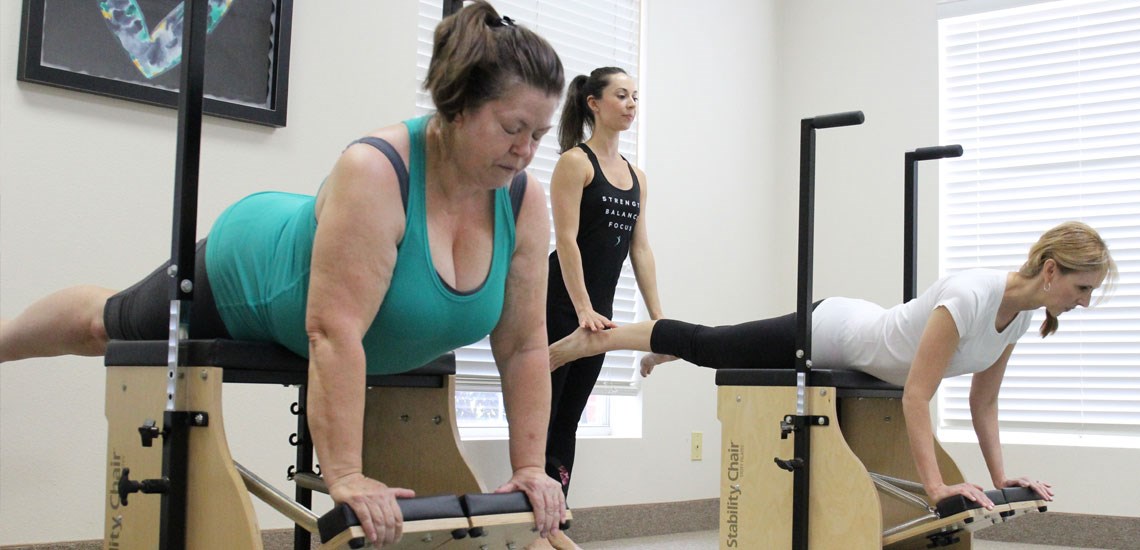 About the Program
On Point Pilates Spine Health Program is an 8 week Pilates program that will help you learn to take better care of your spine in everything you do by:
Addressing postural issues that may affect your spine health
Learn to move in safer, more efficient patterns of motion
Enjoy low impact, yet challenging exercise
Build muscle strength and tone
Increase flexibility
How does the program work?
For 8 weeks we ask that you are willing and able to devote 4 hours per week to improving your health and well-being. 2 hours will be spent in our studio working in a small group of 3 with an instructor and 2 hours doing a custom workout at your convenience at your home. This program is based on the Stott Pilates teachings and includes:
An initial 1-1 consultation with the studio to discuss your specific goals and concerns. This allows us to design program custom to you
A one hour lecture covering the basics of posture, the 5 basic principles of Pilates, what to expect in your Pilates sessions, and tips for success on how to get the most out of your workouts.
Two semi-private Pilates sessions per week (total of 16 sessions) at our fully-equipped studio in Flower Mound, TX. With a maximum of 3 participants in each session the programs are designed for your goals and body's needs. With individual attention and customization you will reach your goals faster, safely, and mindfully with us!
Custom at home program. You will be given exercises that should be done on your own between your sessions in the studio. Your exercise program will be easily accessible through our website or App on your phone or tablet with videos to remind you of proper form and tips.
Dates and Times:
Lecture: July 7th 11am
Pilates Sessions: July 10th - August 30th on Tuesday and Thursdays from 5:30-6:30pm
Cost: $850 Reserve your space with a $150 deposit.
Sign Up Here: